Drop & Date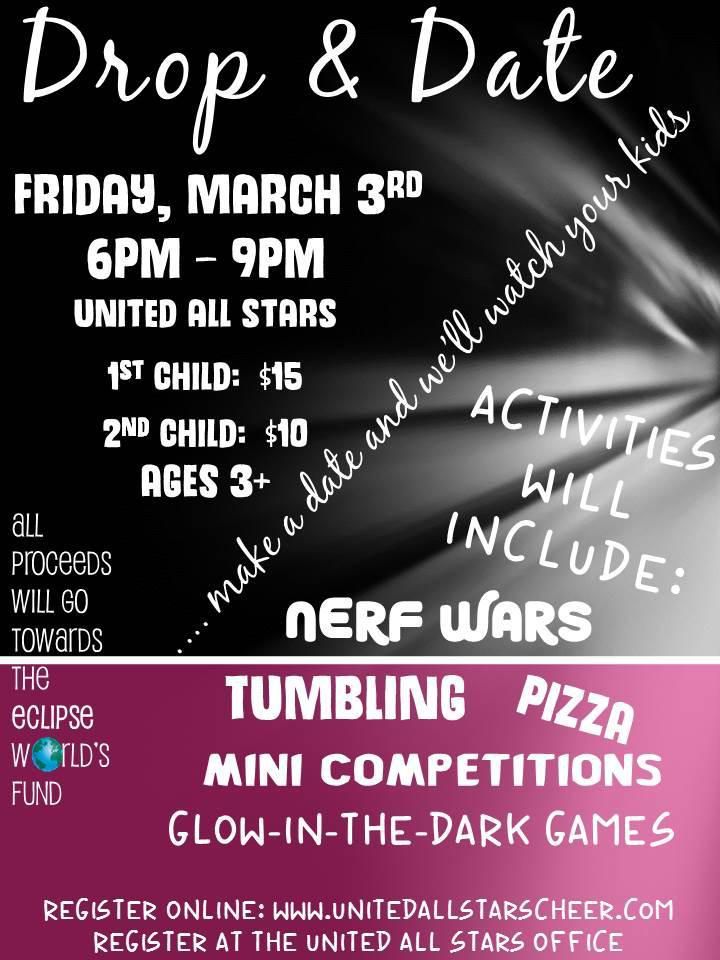 Little Princess & Prince Gala
Come join us at United All Stars for our Little Princess & Prince Gala. Meet all the Royalty and take pictures. Wear your best dress Princess or Prince outfit and bring a friend, you can even bring your favorite American Girl Doll! She will have a special place at the doll table! You can choose to have breakfast or lunch with the princesses and princes. You will also enjoy the nail salon, games, and photos with all the royalty that is here and we will do some dancing after each meal! Register under Services!!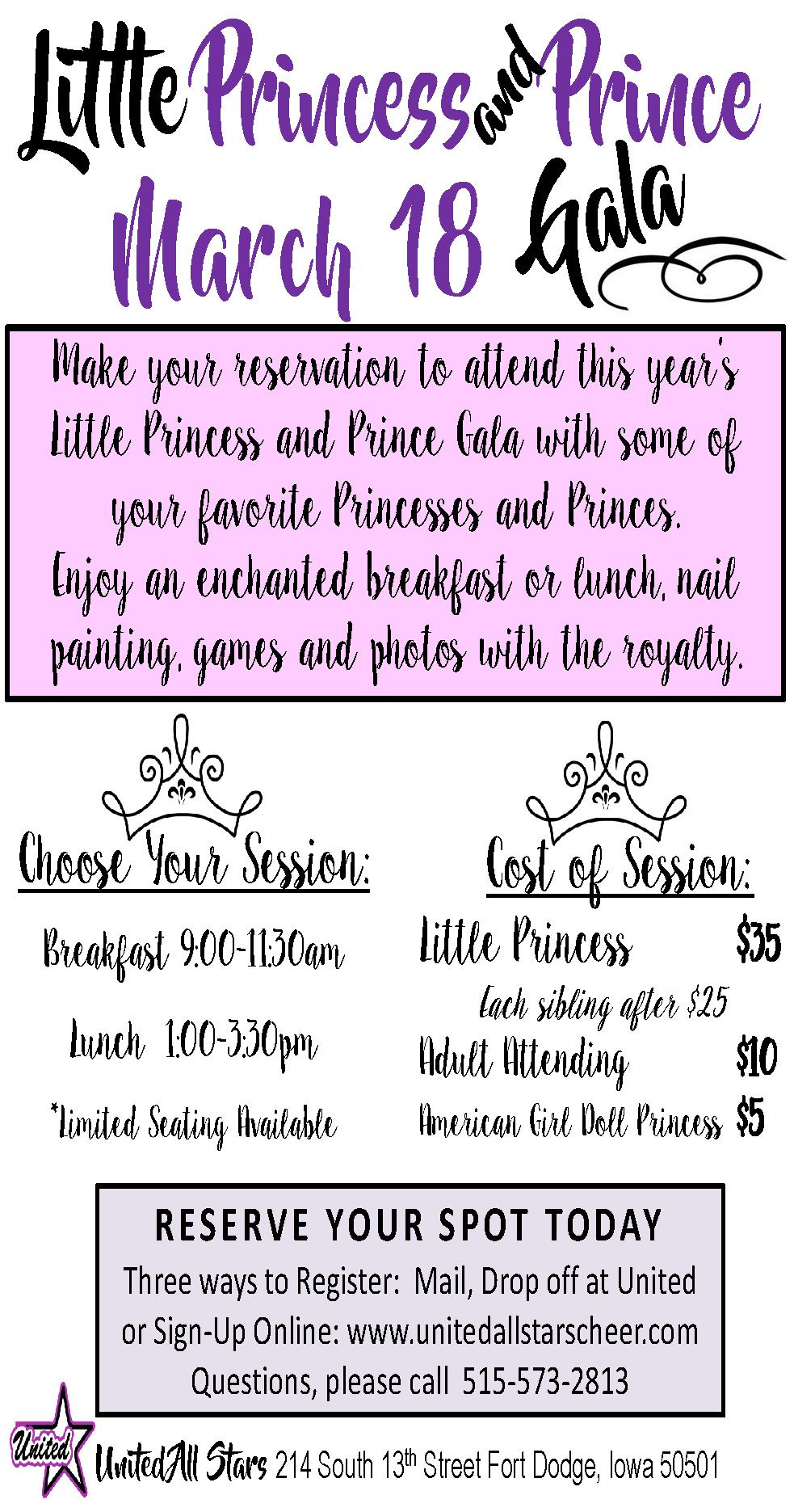 Iowa Central Spring Stunt Clinic
Click Here to Register for Stunt Clinic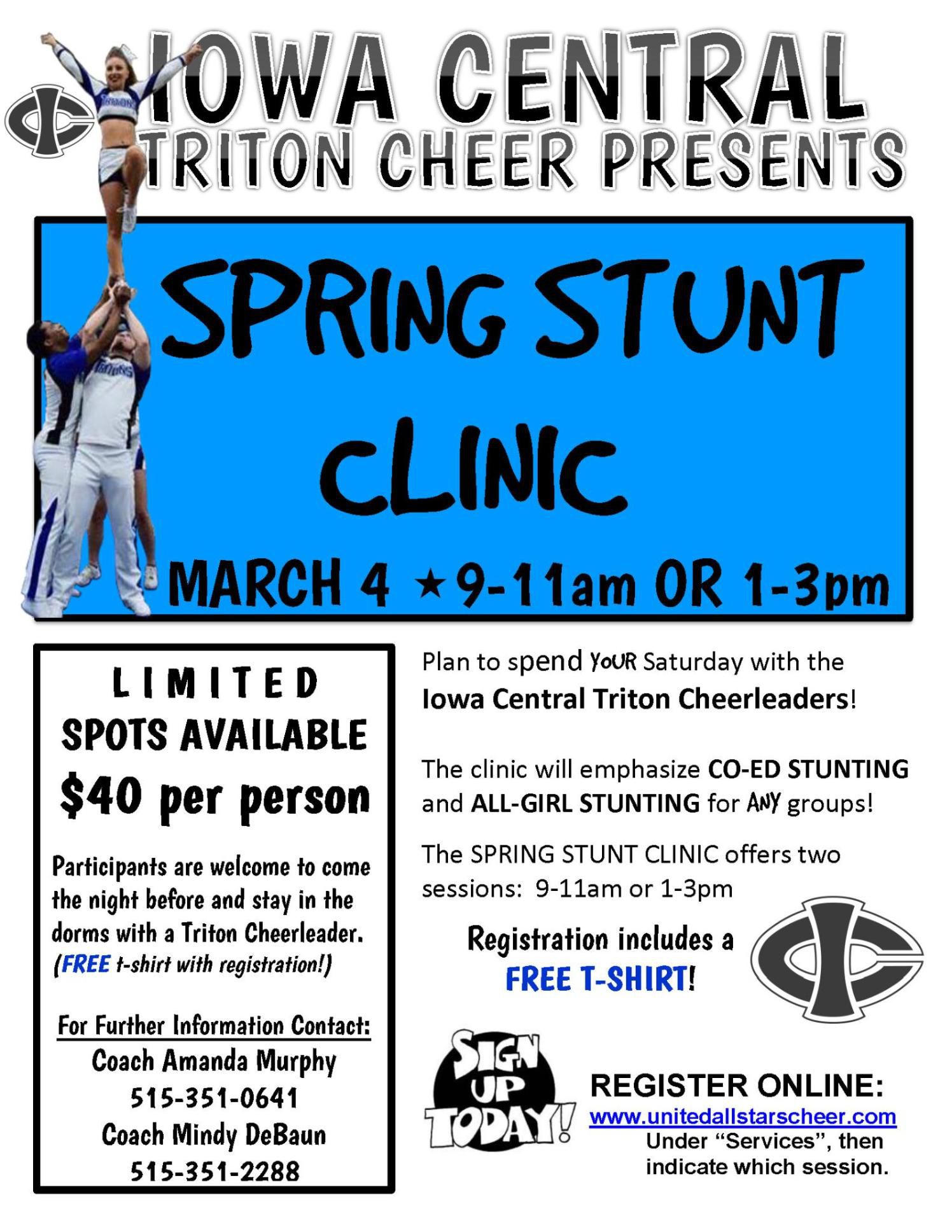 Open to all Ages!!!
World's 2017 T-Shirt $20 - Link Under Services
Sign Up For A Free Class!
Welcome to United All Stars!
United All Stars is the home to over 200 competitive, all star prep, recreational cheer, and tumbling athletes along with now offering DANCE! The program is owned and operated by Mindy DeBaun and staffed by her husband Chuck, daughters Amanda and Jacey and some of the best coaches in Iowa.
At UAS, we pride ourselves on obtaining the highest level of training and certifications. All of our coaches are educated and credentialed by the United States All Star Federation. United All Stars is for the serious student who is committed to being the best AND also for the student who wants to just have fun with cheer, dance and tumbling! We are Fort Dodge's premier cheer, dance and tumbling All Star Gym.